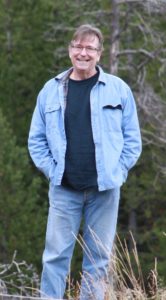 I'm Rob Carter, a lawyer based in Austin, TX.  I'm currently recovering from 20 years of administrative law, but I've also done time in business law, litigation, and entertainment law.  I wrote a book on the legal aspects of songwriting called Song Rights, and was an adjunct law professor for over a decade.  I've chaired the Entertainment Law section of the State Bar of Texas and served on various music-related boards.
This site, Expressions of Interest, is a platform for sharing some of my creative interests outside the legal field:
Writing – I write short fiction and memoir.
Music – I play guitar and sing.  I write and co-write.
Radio – I host music programs on community radio in Austin and Bryan/College Station.
Travel – Foreign and domestic.  I'll post some photographs.